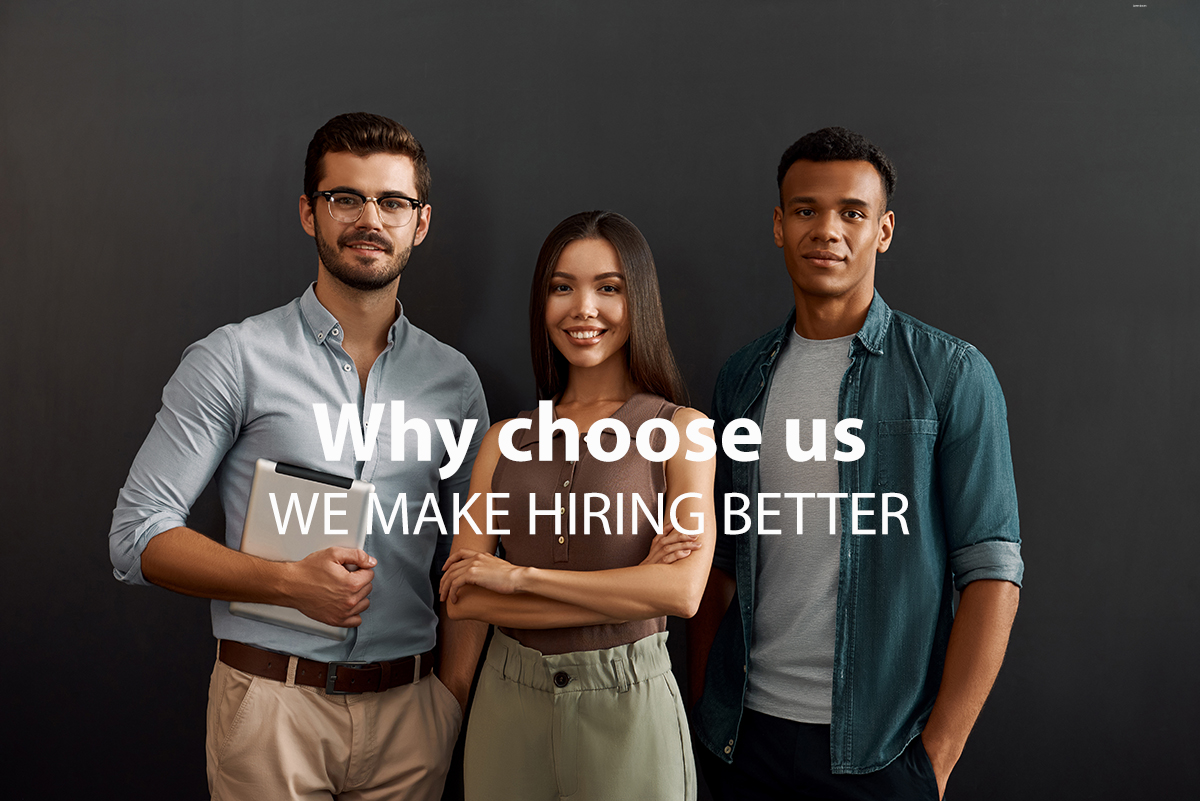 For Businesses:
We offer our clients direct access to a Global Talent Pool of Professionals in over 150 countries using a subscription commission-free.
Techfynder has now developed an application that automates work reference checks using deep dive technologies (blockchain or Java). Potential job seekers can register with our reference checks portal, and send reference checks questionnaires to previous employers, once references are provided by their employer/s. It will be stored in our platform (Digital references) then they can share it with potential employers to review their references.
For Professionals:
Our platform allows Professional Jobseekers to find Global Opportunities for onsite or remote work by establishing a direct connection with Employers, it is FREE for them to join our platform.
Why we are different?
Our AI-based technology assists companies in finding qualified candidates globally, reducing hiring costs, and ensuring efficiency in the recruiting process. We use AI, ML, and Blockchain to ensure that our product meets Global Standards.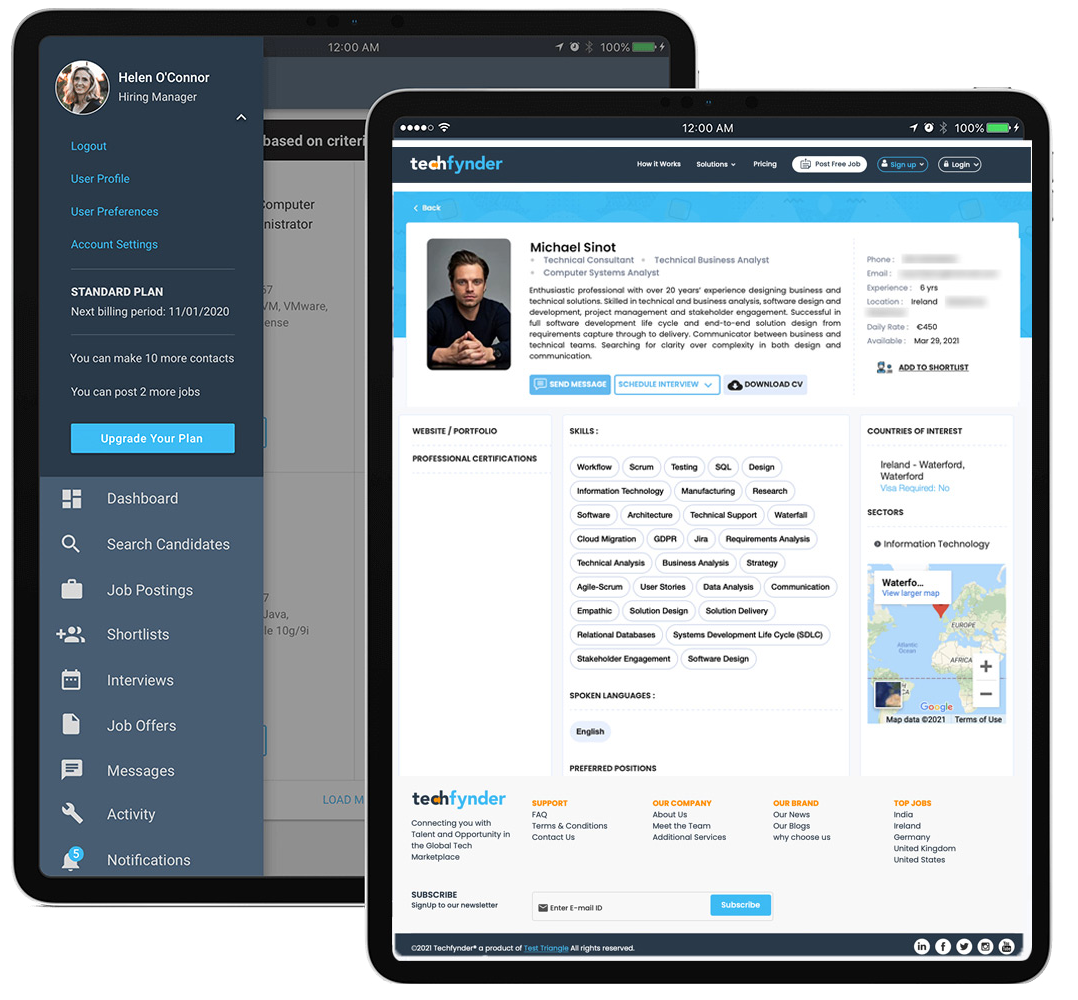 Our Subscriptions:
Free, Basic, Standard and Premium.
Interview and communicate with candidates in the portal.

View & contact 100/200 profiles per month.
Create your own shortlists of candidates based on searches.
Choose an annual plan and save 15%
Learn how we can help you grow your business
Ready to get started? Book your FREE demo or contact us below by submitting your email address.