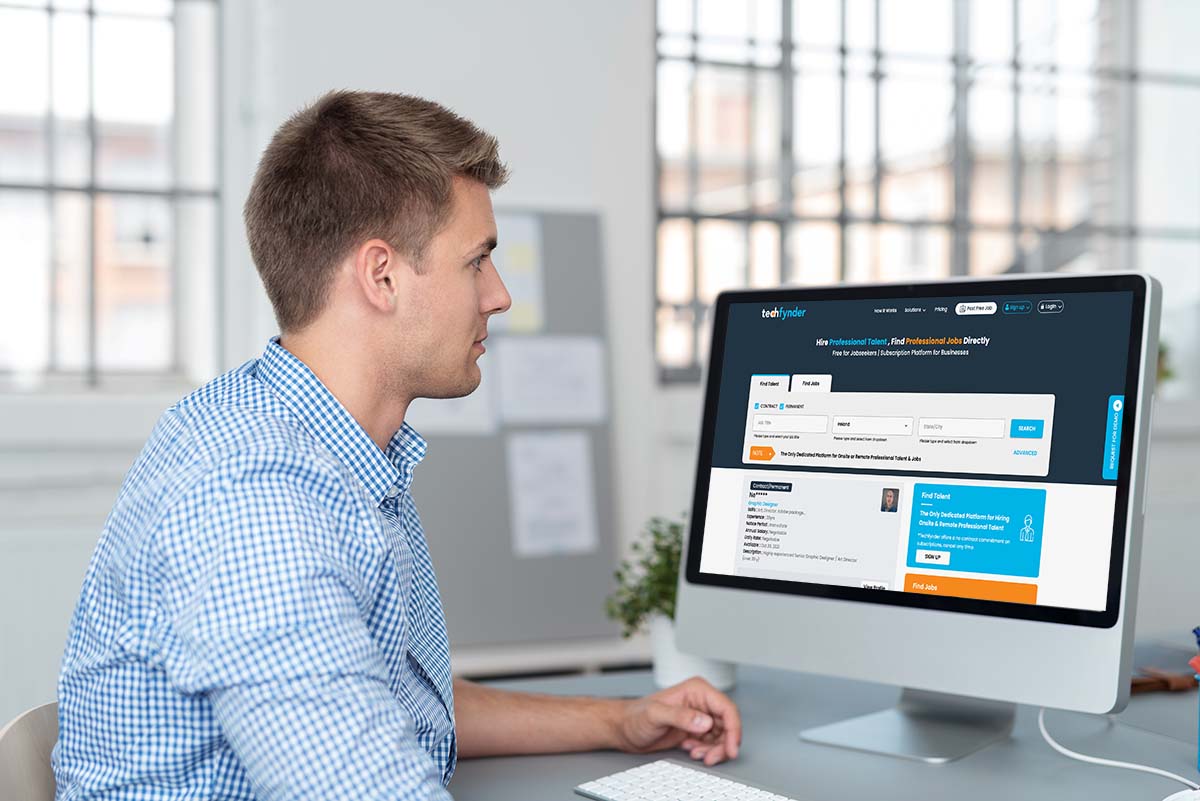 Global Audience
Get access to our Global Talent Pool of professionals in over 150 countries. We make hiring global talent easy, fast, and simple worldwide. Source, Select, and Save all through one platform.
Smart & Efficient
An efficient recruitment platform designed to simplify the hiring process saving valuable time. Arrange interviews, run background checks, communicate, and sign contracts without leaving the platform.
Cost-Effective
With Techfynder a business can avoid paying up to 20% commissions on sourcing talent, reduce their advertisement spend and have the confidence knowing that their projects are being managed securely.
Why we are unique?
For Businesses:
We offer our clients direct access to a Global Talent Pool of Professionals in over 150 countries using a subscription.
For Professionals:
Our platform allows Professional Jobseekers to find Global Opportunities for onsite or remote work by establishing a direct connection with Employers, it is FREE for them to join our platform.
Techfynder is the only Global HR Tech platform that allows businesses to contact and hire Professional Talent for their projects without paying any commissions.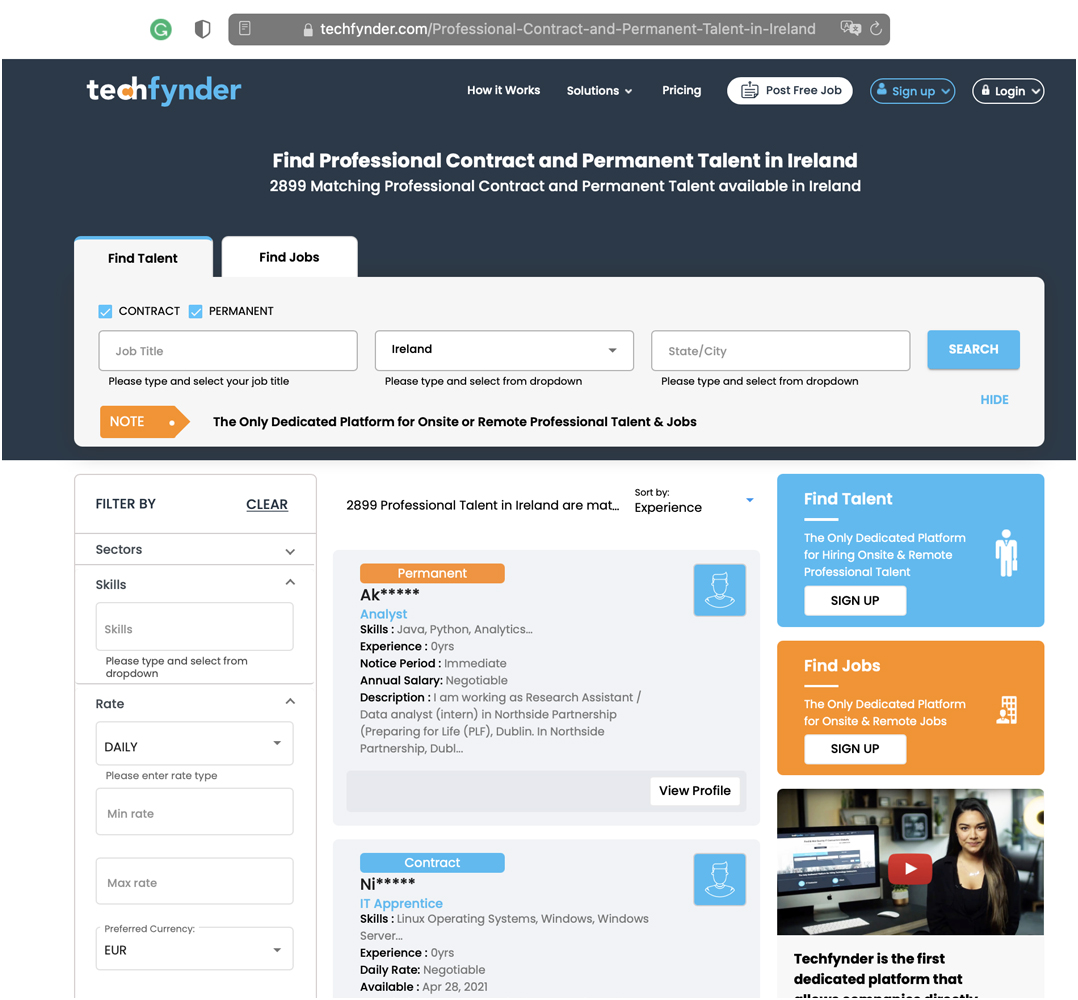 Why we are different?
Our AI-based technology allows our customers to automatically create a shortlist of quality candidates that meet their requirements based on:
* Years of experience
* Job title and types of skills
* Daily/weekly salary
* Availability
* Locations
Our service includes direct hiring, background verifications checks on candidates, pre-screening interviews, direct messaging, shortlisting, and full onboarding with payroll.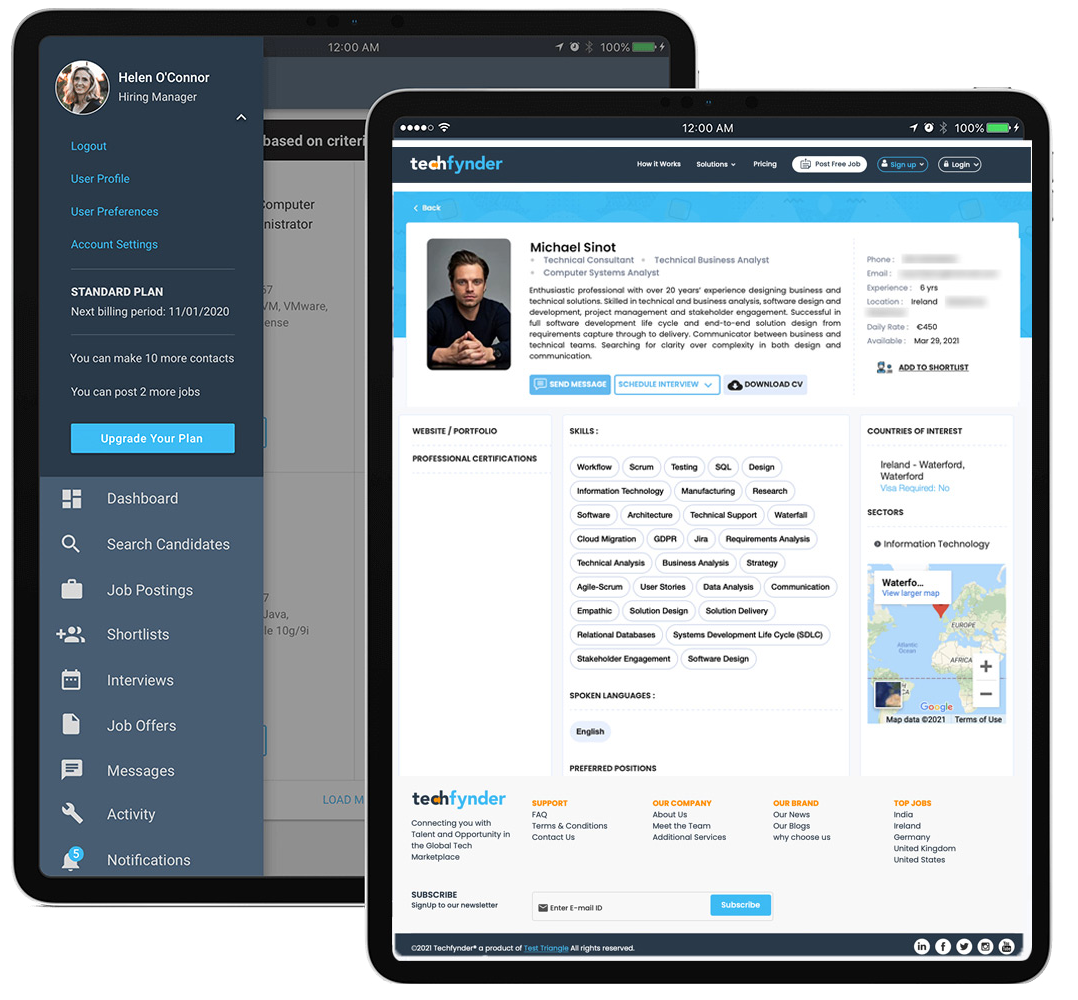 Our Solutions:
We offer flexible subscriptions and licenses for businesses:
Standard or Premium Subscription:
- Client sources select and hire for their requirements using the tool. - They can create 2/5 jobs per month and all applications are free.
- You can interview and communicate with candidates in the portal.
- View & contact 100/200 profiles per month.
- Create your own shortlists of candidates based on searches.
- We will manage all admin and deployment of your requirements.
- Evaluate job descriptions, evaluate rates per location.
- Place all of your jobs on the platform and promote them.
- Source all candidates on Techfynder and other tech networks.
- You will receive a dedicated manager and 3/5 senior tech recruiter.
- We interview and pre-screening all candidates on specific skill sets.
- We run background verification checks and offer PayRoll services.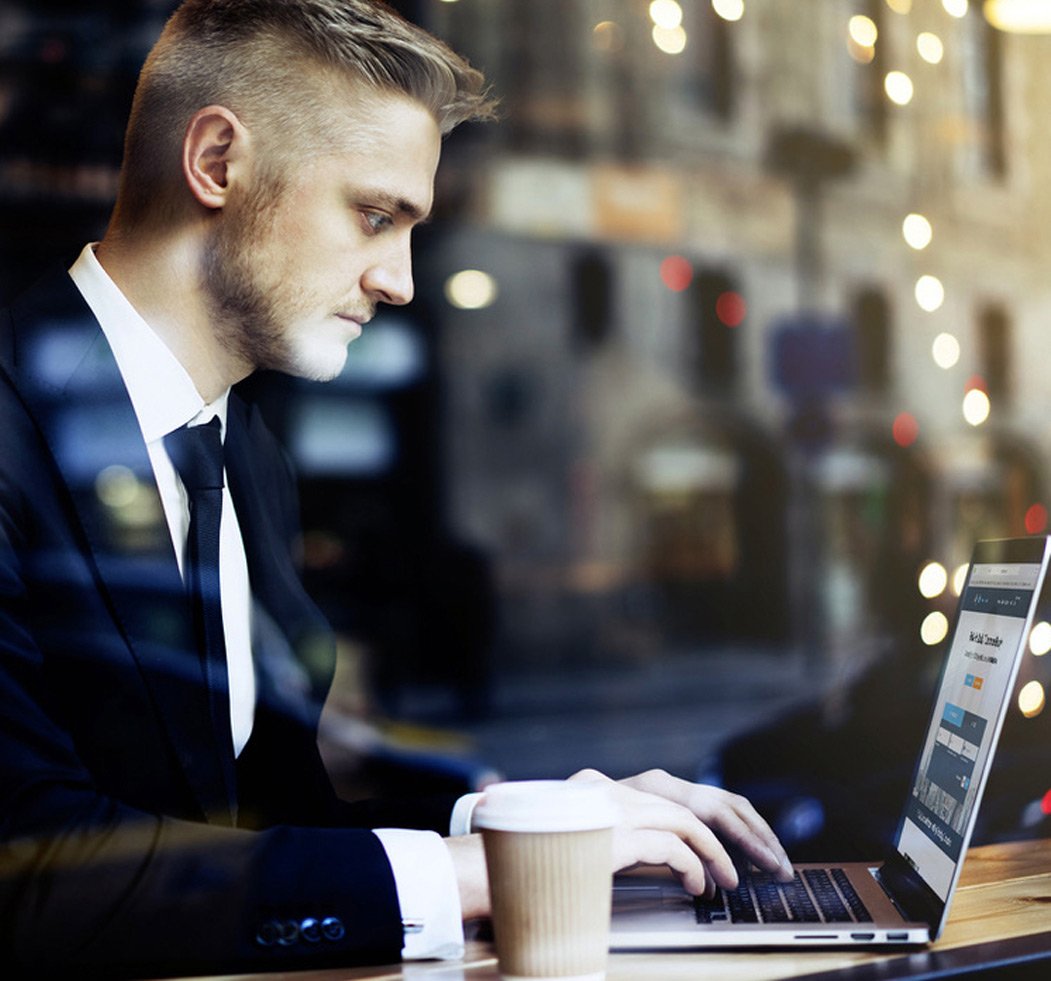 We have a world of Professional Talent.
Our HRTech platform matches top profiles with roles for which they're most qualified and most likely to get. Our matching algorithms also consider their skills, experience, desired salary, and location. It helps to plan their next opportunity and work with some of the best companies across all sectors around the globe.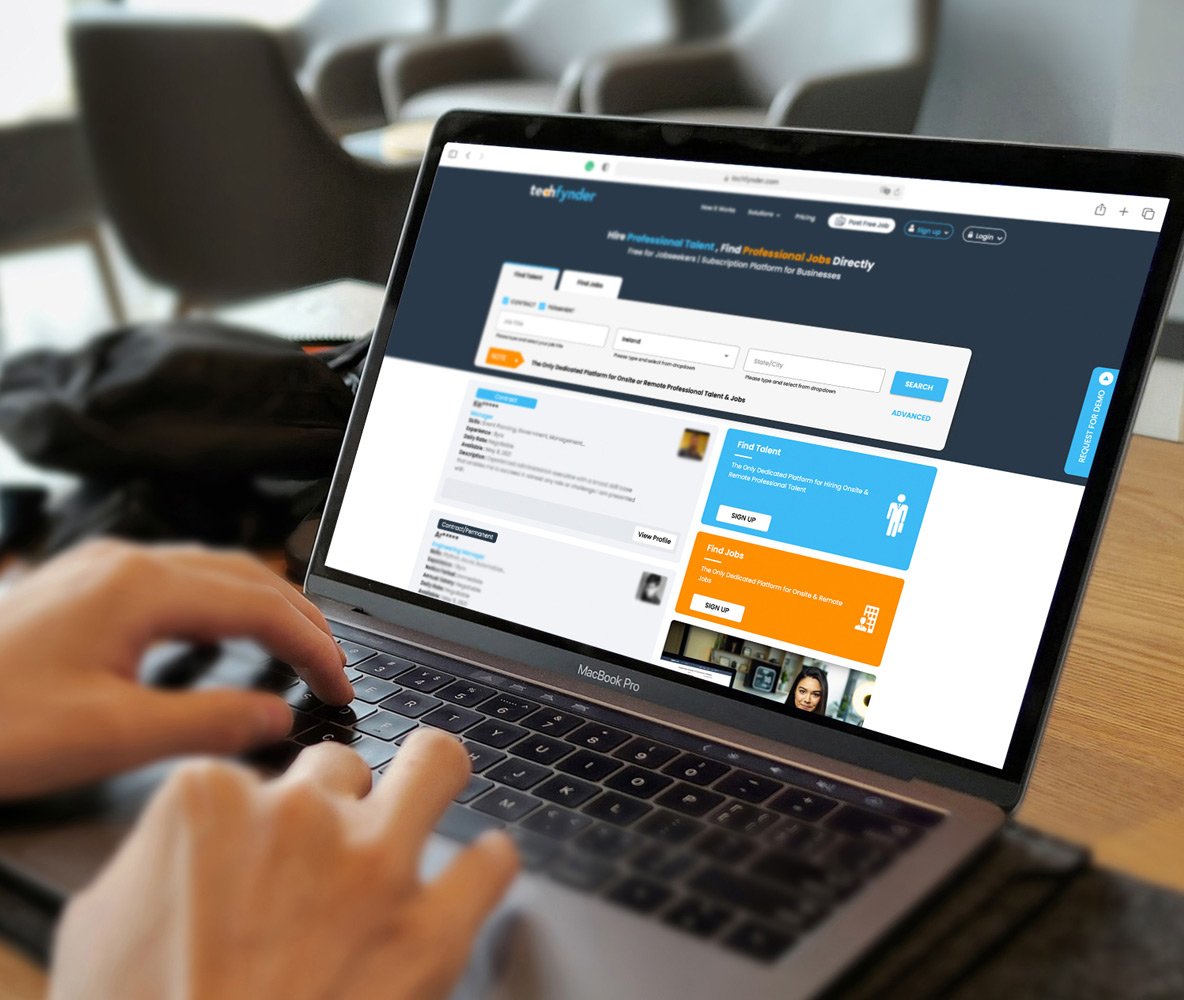 Schedule a FREE Demo
Learn how we can help grow your business!