About Us
We are a dedicated subscription platform service that allows companies like yours to directly connect with professional talent and to carry out every aspect of the recruiting process via a single portal.

The service, which is available via a dedicated website allows job seekers to highlight their skills, experience, daily rates, location, and type of role that match with suitable companies. The service is free for them to use, and allows them to line up their next job ahead of time without having to scour and post on multiple recruitment platforms.

For companies the service works as a subscription-based platform, matching and providing access to in-demand professionals who are across the globe. Since its launch in October 2019, it has seen rapid growth. The platform is already active in over 135 countries worldwide and is used by thousands of professionals. We work with renowned global clients including IBM, Accenture, Oracle, KPMG, and TES-Amm. Through our relentless focus on product innovation and customer success, we have become one of the most trusted global standard platforms for our clients worldwide.

Techfynder enables companies to find professional-quality talent globally, saving huge costs and bringing efficiency to the hiring process by applying the latest technologies like artificial intelligence and machine learning to the process. The Techfynder platform is an excellent place to be if you are looking for immediate results in your recruitment journey.
Employers will have access to the exact skills, experience, rates, and real-time availability from the best professionals located across the globe. The platform allows both sides to talk directly with each other, set up interviews, and even sign contracts without needing to leave the portal.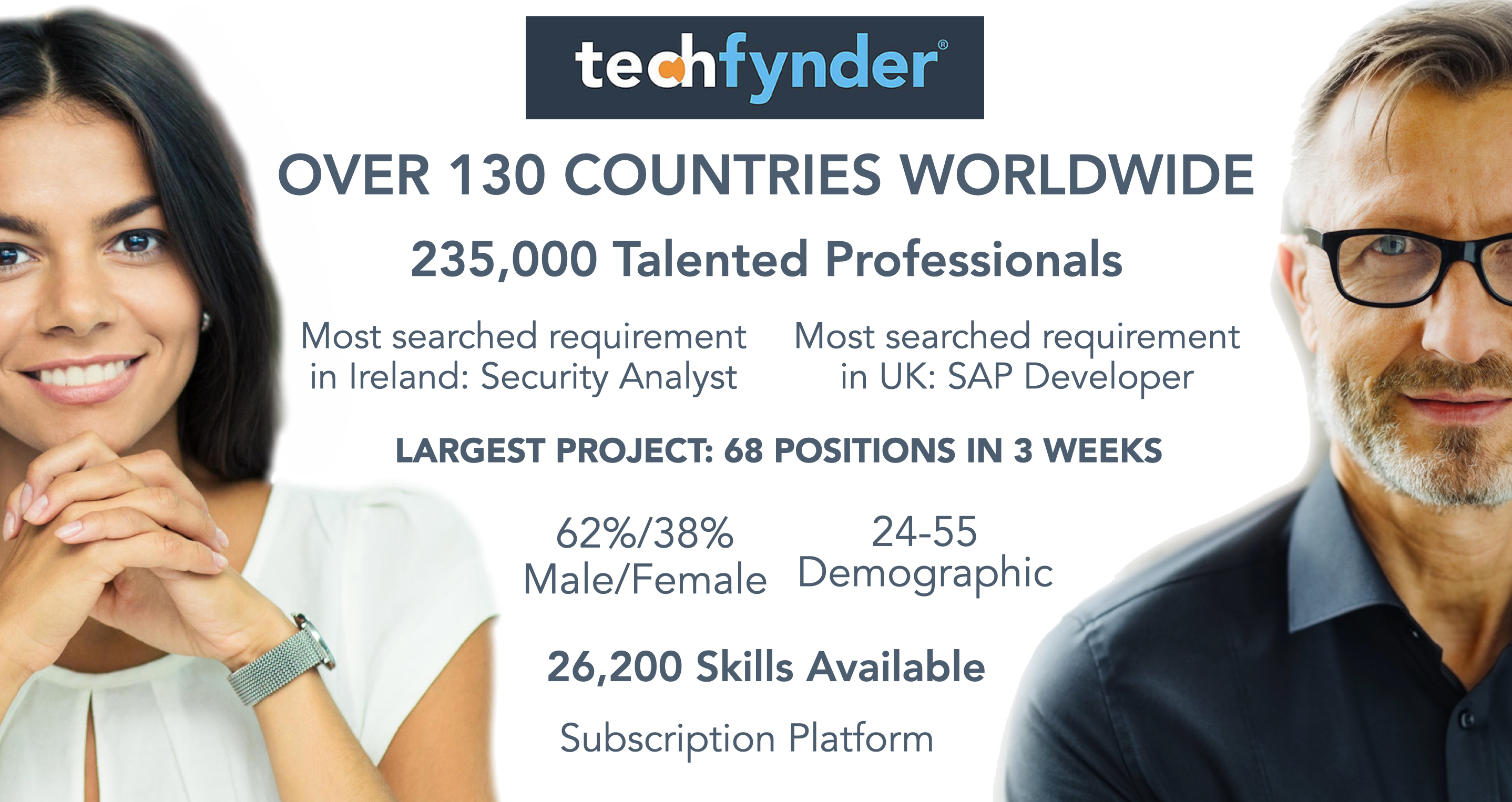 Our Story
Every idea starts with a solution to a problem. The idea for Techfynder was born in 2019 when founder, Praveen Madire, noticed that there were no straightforward platforms that the technology contractors can use to promote themselves to new businesses and find new opportunities. A similar situation was experienced by the businesses as he figured out, job portals didn't prove to be particularly effective to fulfill contracting positions. Given his passion for entrepreneurship, he quickly identified the gap in the market and realised a need for a most comprehensive platform which will connect the technology contractors to the companies globally.
He then set out to assemble a passionate and dedicated team of developers and marketers to build a global recruitment platform to bring a better future for contractors and companies. Launched in October 2019, our digital product is a free service for professional contractors to register and a subscription-based service for companies who need fast-moving, skilled technology that aligns with their business objectives and delivers rapid results to hire technology contractors.
Today, Techfynder is recognised for its adaptability, speed, flexibility of our platform, and our high success rates in finding qualified and experienced talents for all business needs. We have grown steadily, and now have over 50 talented individuals who benefit from working in a thriving and diverse company where the opportunities are endless. Meet our Team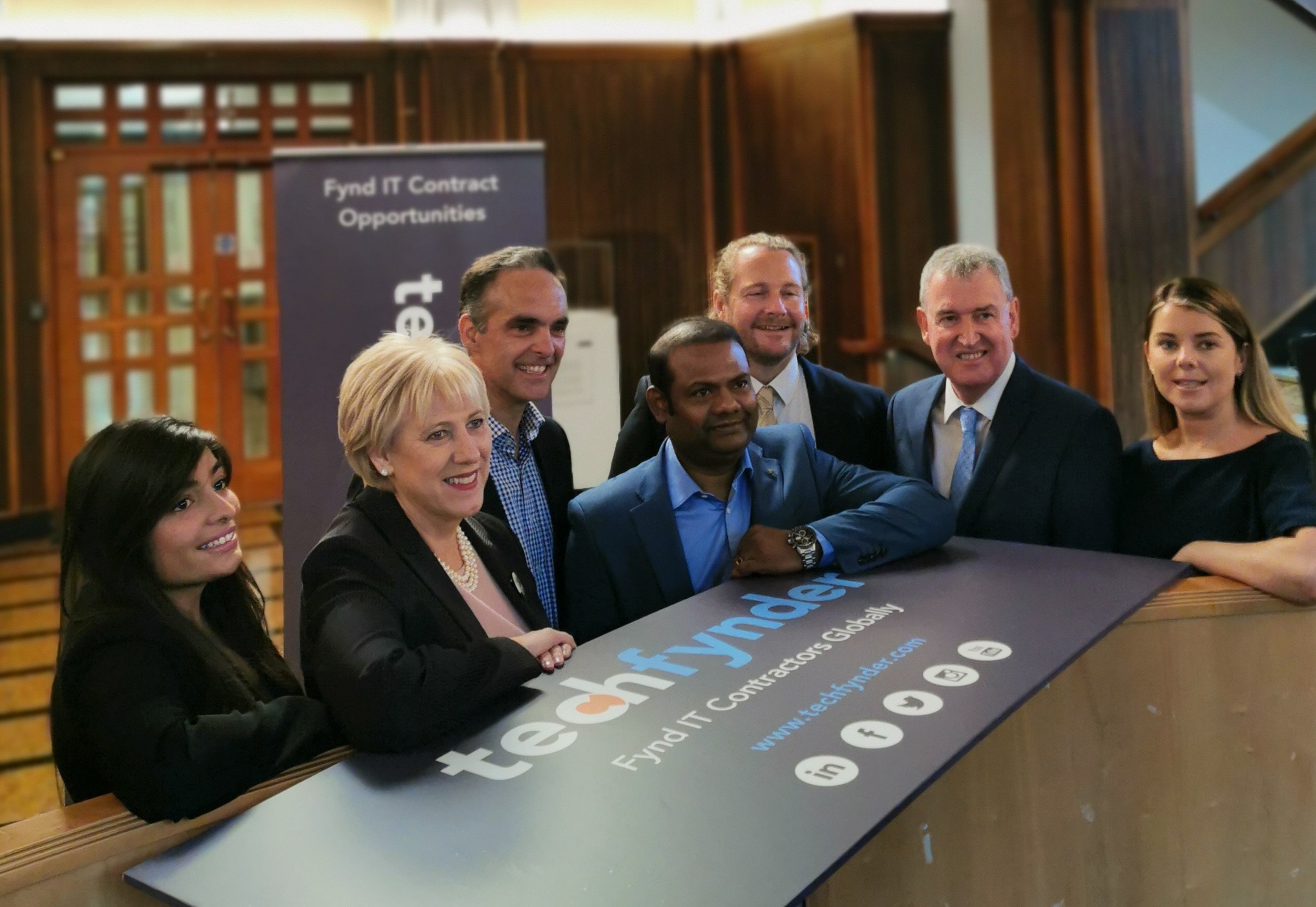 Vision
To be a global leader in the HR Tech industry, providing an economical and quality-driven service for businesses to source professional tech talent.
Mission
To have 5 million professional job seekers registered across the globe and 50,000 clients across all the top sectors within the IT industry.
Purpose
To provide a direct solution for businesses to hire professional talent globally and for job seekers to find remote or onsite work for the clients.
Quality
We're obsessed with quality in everything we do, committed to providing unparalleled quality and services to our clients and job seekers. We listen to their needs and strive to exceed their expectations.
Innovation
We believe in innovation as a mindset, challenging our ideas of what's possible in order to meet the needs of our clients and job seekers. Every employee is encouraged to bring out their creativity.
Integrity
We believe that integrity is the cornerstone of all success. We always strive to do the right thing by saying what we mean, delivering our promises, and matching our behaviours to our words.
Sponsorship
Proud to be Supporting the Irish Cricket
Irish cricket continues to make great strides in its development on the international stage, and on the domestic front interest and participation have never been greater. Essential to this continued growth is a First-class competition and Techfynder are very proud to support this through our sponsorship.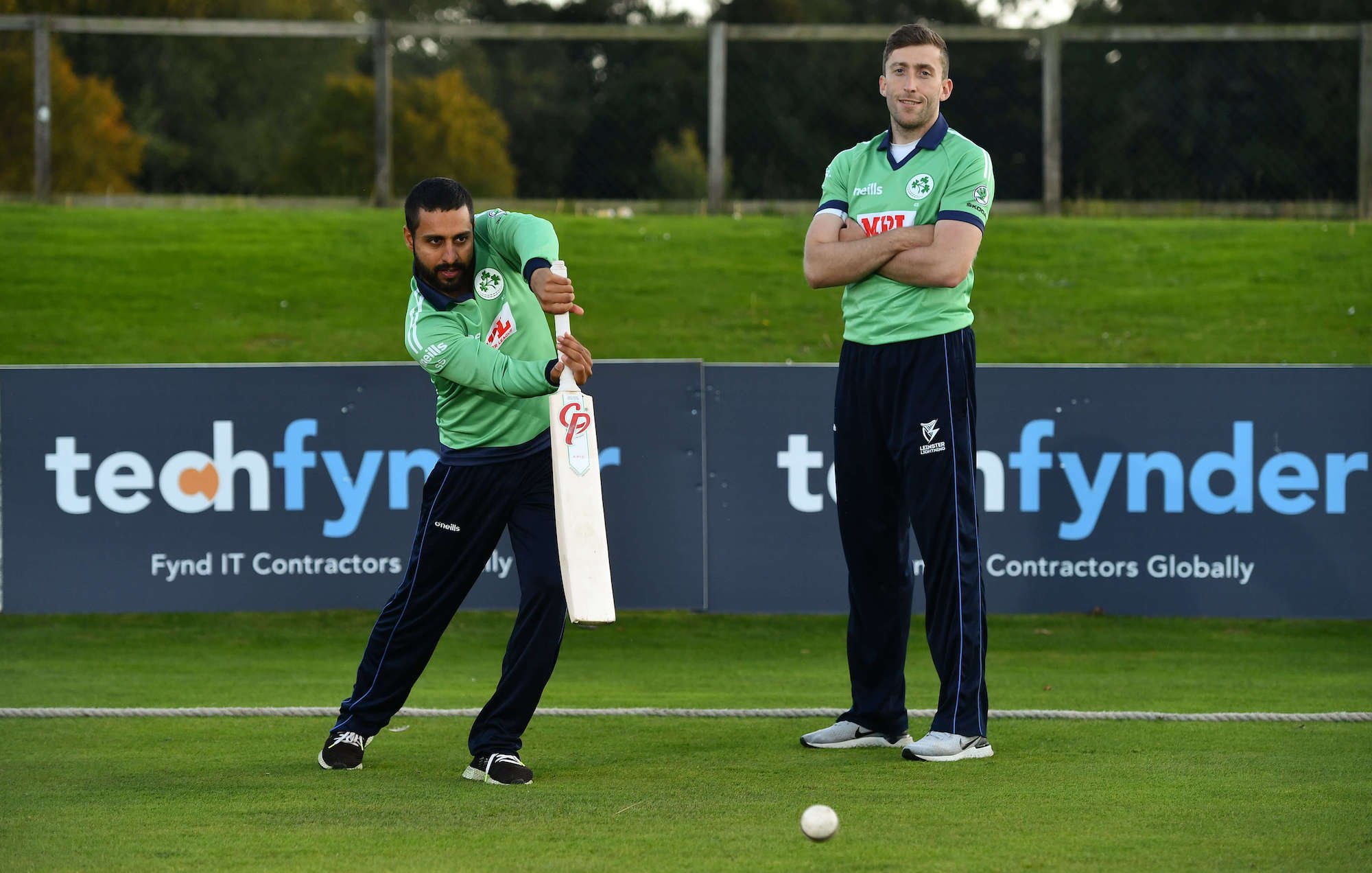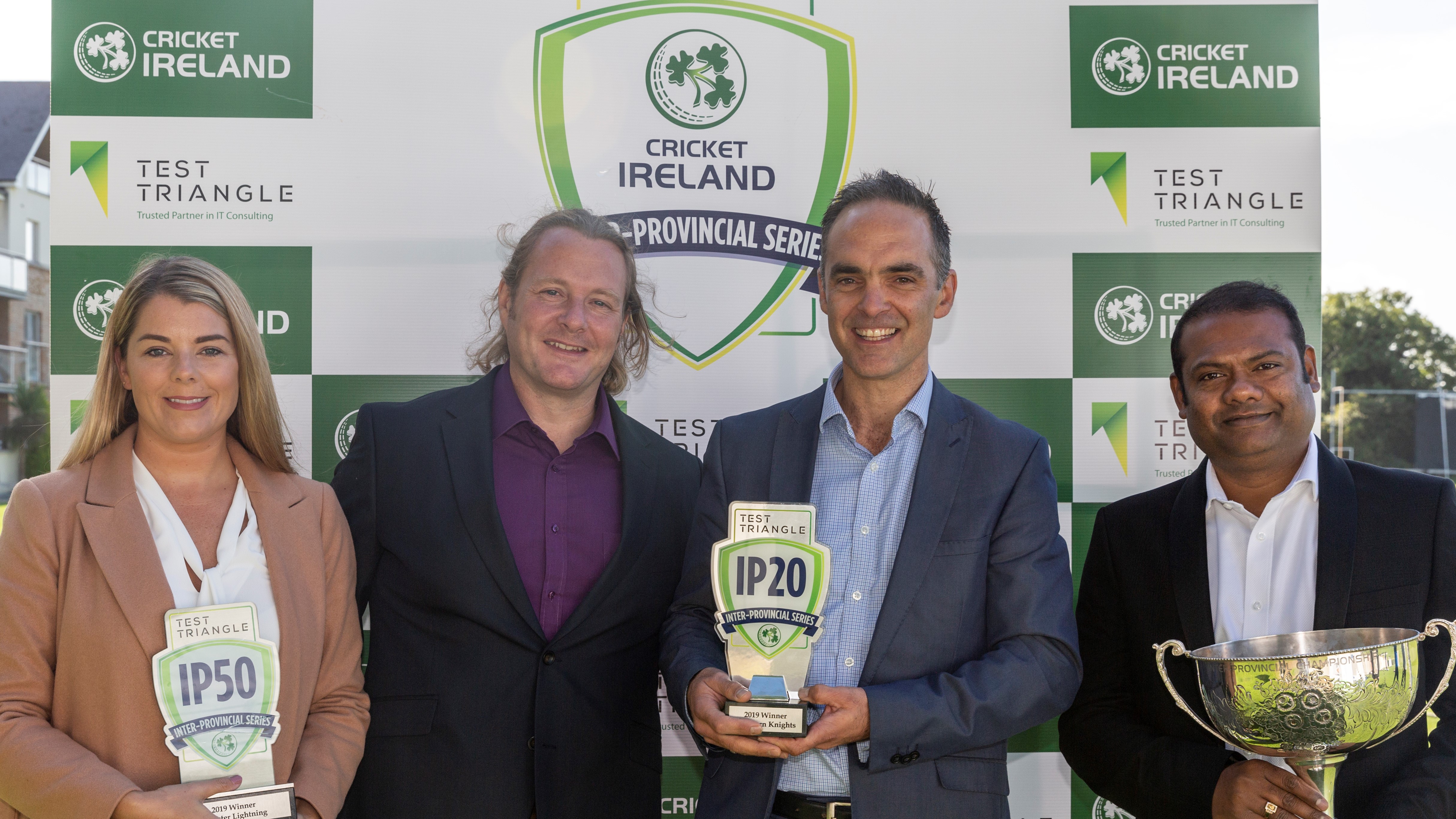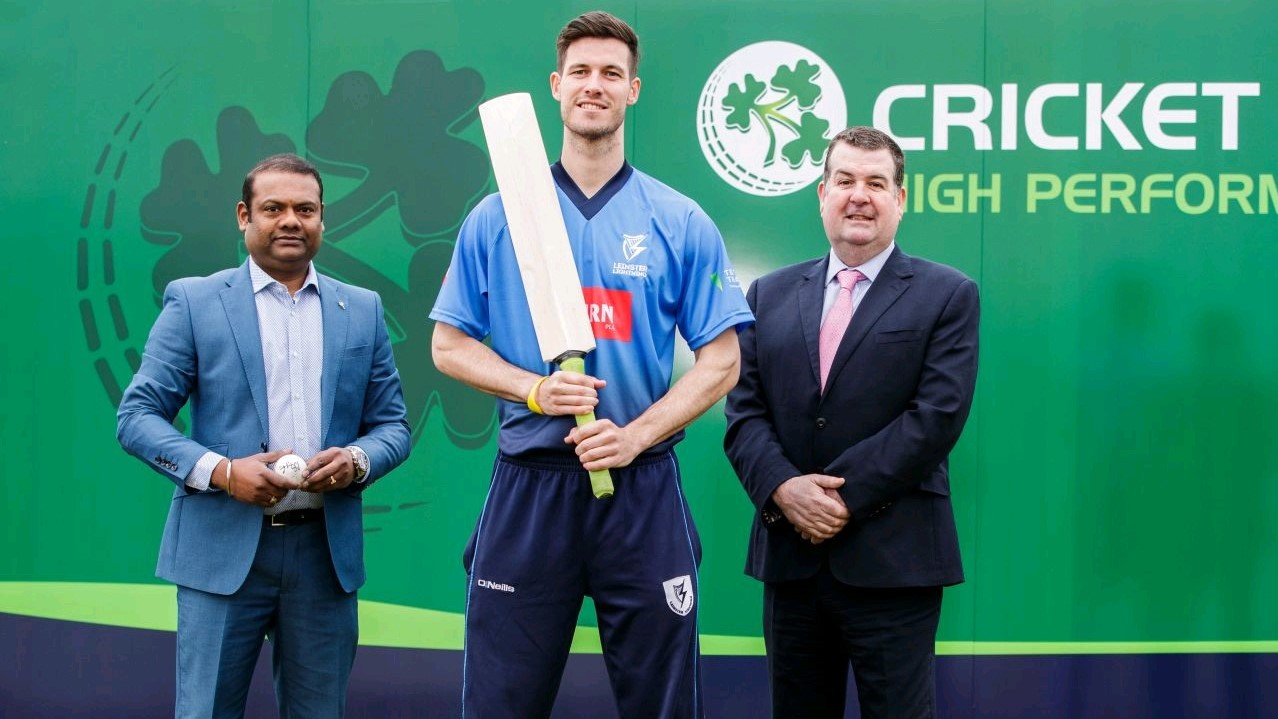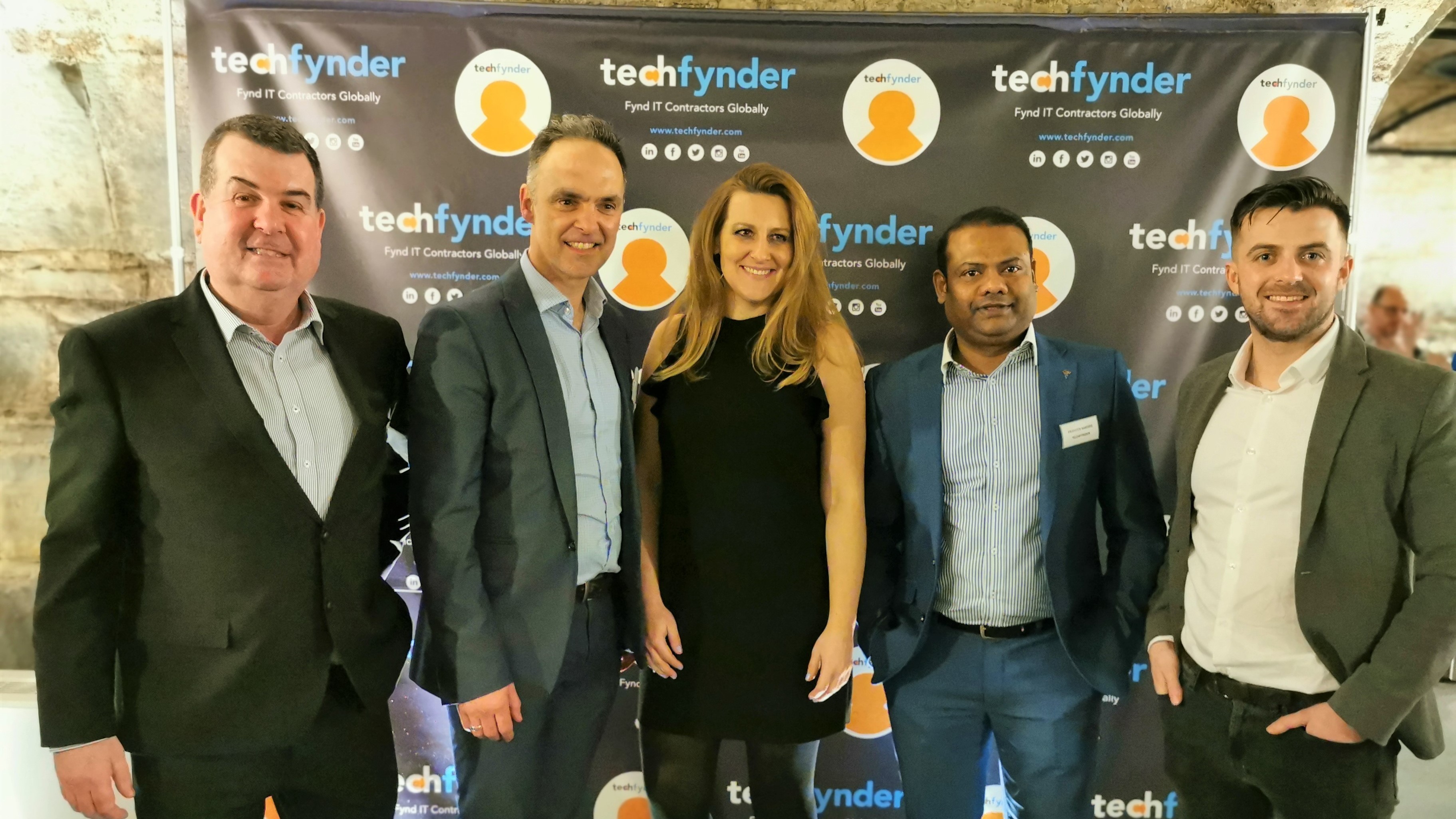 Our Awards and Achievements
Techfynder wins Silver at the National Startup Awards 2020
From being named as one of the 'Top Tech Startups in Ireland', Techfynder have been awarded Silver for 'Top Tech Startup of the Year' in the 2020 National Startup Awards. Read more of our milestone achievement here.
Our CEO Praveen Madire said, "It's an honour to win our first ever silver award in our first year of business. It reflects our mission to innovate at a furious pace and maintain a laser-focus on helping our clients build high performing contracting teams. This recognition is a true testament to Techfynder's vision of leading the future of work. Entering the awards and receiving judges' feedback has been a great opportunity to really look at our business through fresh eyes and we would like to thank National Start-up Awards for giving us this wonderful opportunity and Enterprise Ireland for their continuous support".
Our Presence
We are privileged to have over 230,000 professionals in over 130 countries worldwide. We are making hiring global talent easy, fast, and simple.
Awards
We are proud to have been awarded Silver for '"Top Tech Startup of the Year'" category in the 2020 National Startup Awards in Ireland for our first year in business.
Customers
Though being a Start-Up in the Global market, we have delivered a whopping 32% growth in Q1 of 2021 with satisfied clients. We strive to meet our client's expectations.
Growth
We have already scaled our initial markets in Ireland, United Kingdom and mainland Europe to new regions in India, South Africa, ASEAN, Middle East, US and Canada.
Remote Work
2020 took it to a whole other level, and when the industry faced difficult challenges, we adapted to remote working, protecting the health and safety of our employees.
Startups
We are Proud to announce that out of 20,000 start-ups in Ireland, Techfynder got listed as one of the 24 companies positioning for a future beyond Covid-19.
Icon Accounting
Delivering effective Accounting Solutions
Icon Accounting is the leading and fastest growing provider of one-stop-shop accountancy and compliance services for independent professional contractors in Ireland. Their mission is to provide the most efficient contractor support through a professional and friendly service.

See what Icon Accounting does for you.
Industry Experts:
Simplifying and streamlining Contracting, making your life and your contract role hassle free.

Specialist guidance on contractor wealth management, contractor mortgages and contractor pension planning.

Wiseup Networks
The Mentoring Revolution
Wiseup connects people looking for expert guidance from career or business mentors. Secure one-to-one advice sessions from experts that have been there and done that.
See what Wiseup Networks do.
How it works:
Choose your mentor

Chat with your mentor before paying a penny

Drive the agenda to reach your set goals