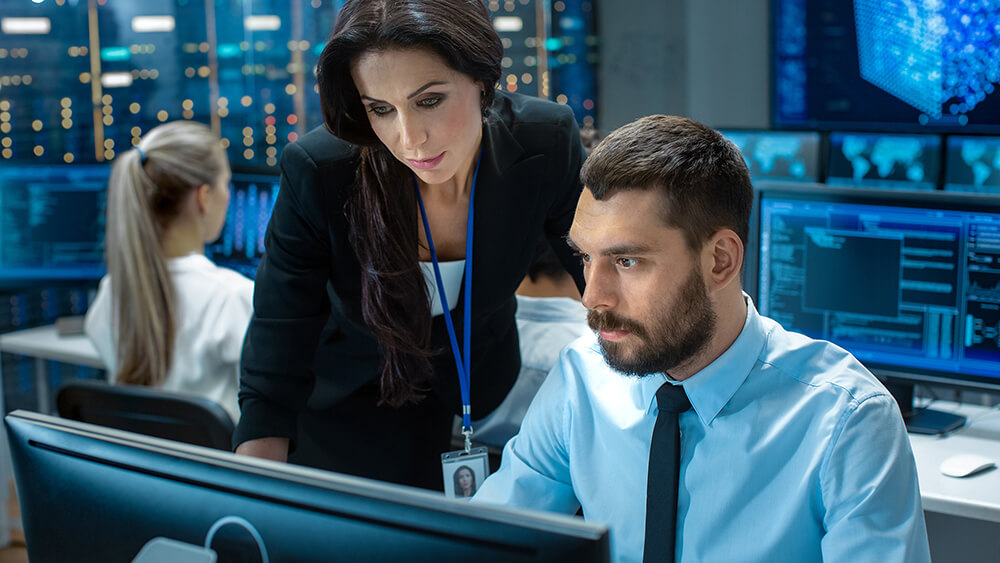 Our streamlined software as a service recruitment platform enables companies to proactively identify top talent from anywhere in the world. We use some of the latest technologies such as Artificial Intelligence and Machine Learning to make finding talent smart and efficient. Employers will get access to highly skilled candidates who are required for both onsite or remote projects globally.
Source
Finding the right talent for your business couldn't get any easier with Techfynder. Choose your hiring plan and start your search for the exact skills and location to match your job requirements. Get access to high quality applicants by applying advanced filters such as rates, experience and availability to work.
Search Talent
View Profile
Download CV
Review and Shortlist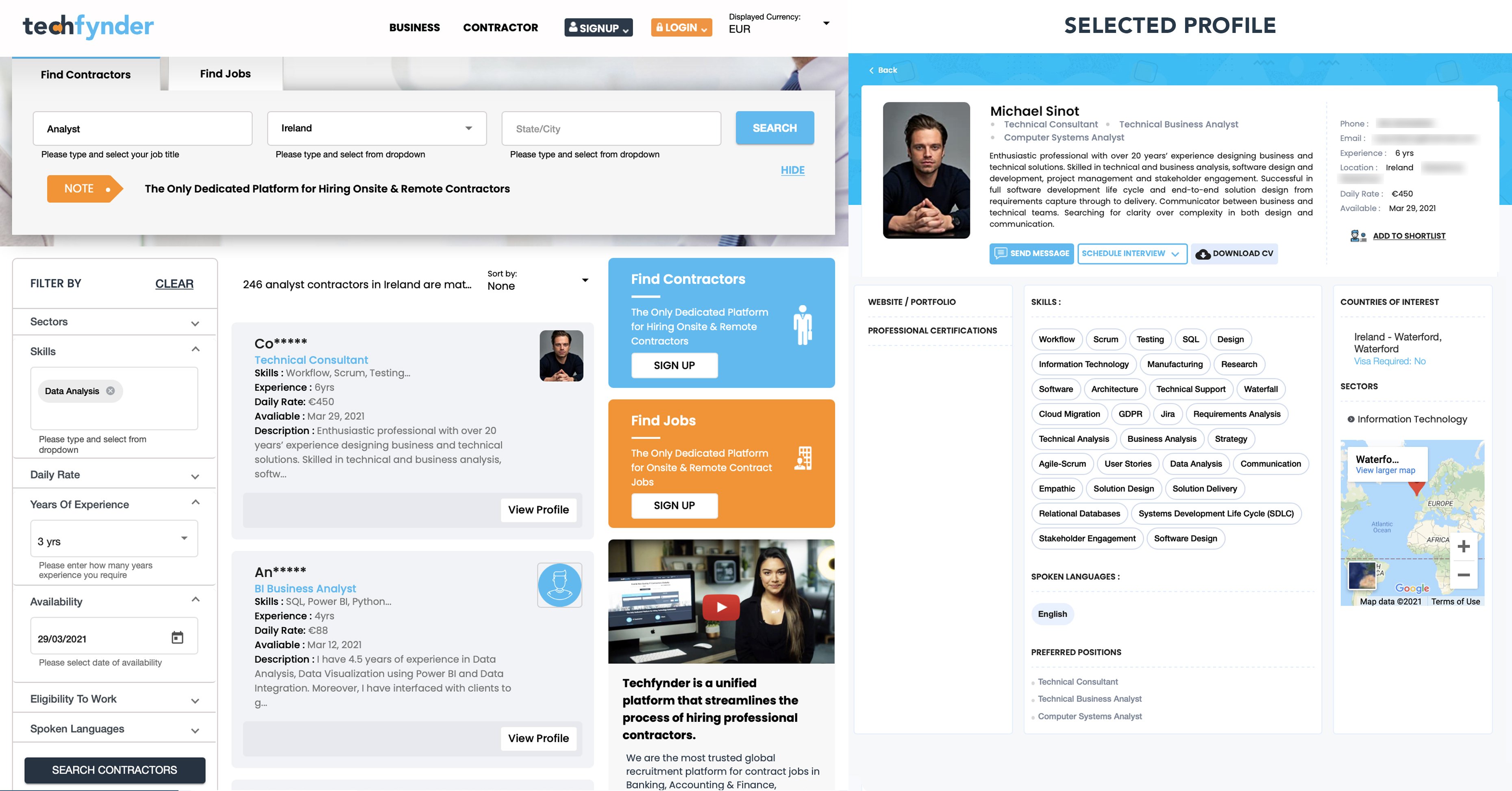 Hire
Shortlist the candidates that match your requirements and reach out to them directly on the platform to start a conversation. Our messaging feature allows hiring managers and candidates to interact with each other, speeding up response time, leading to a more simplified and efficient hiring process.
Communicate directly
Arrange interviews through the platform
Run Background checks and hire the right talent.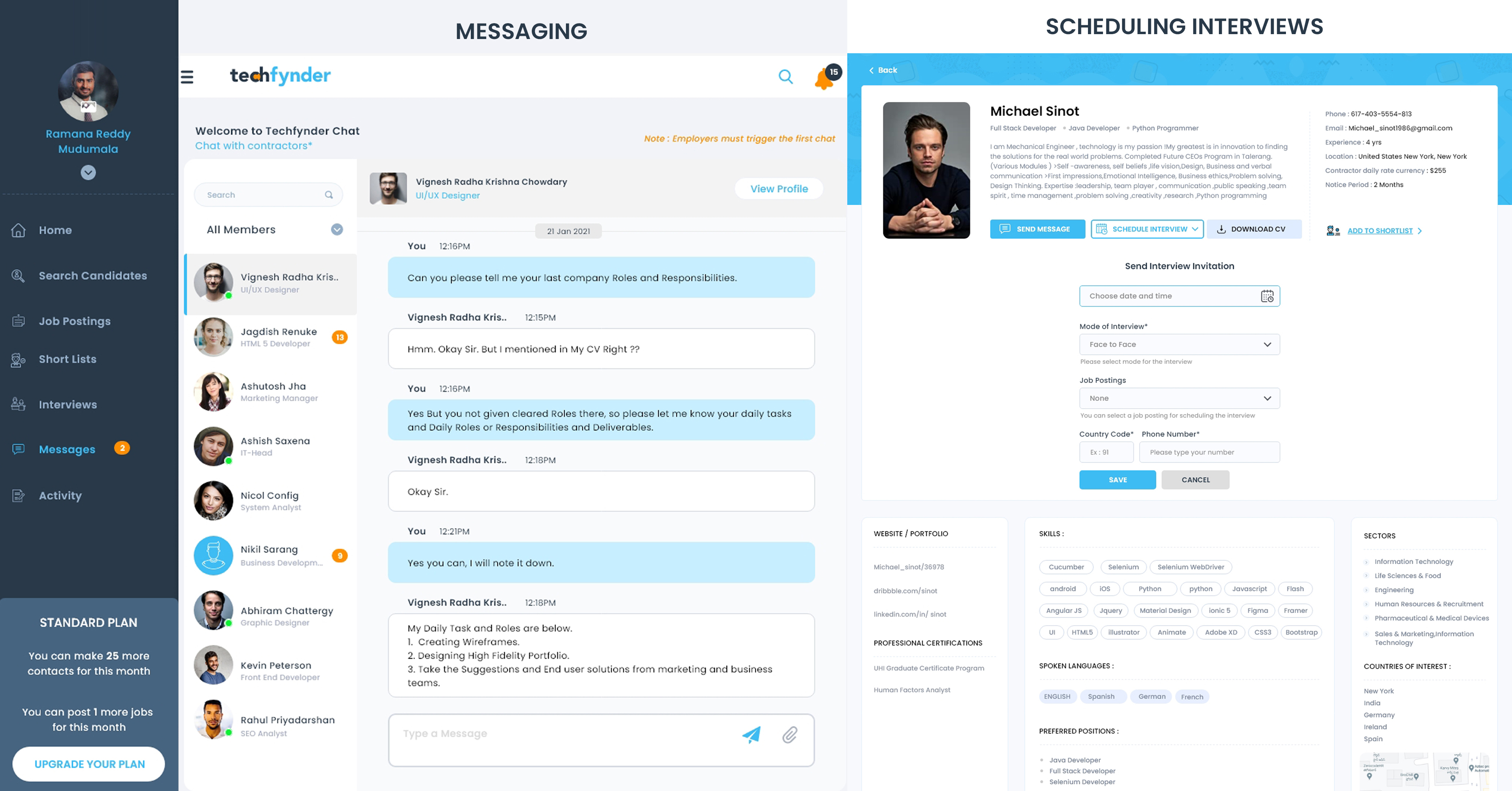 Work
Professionals get access to view and apply to all job opportunities for on-site and remote projects in their location for FREE. Manage your applications and choose the project that best suits you.
Create your Techfynder profile
Highlight your skills, experience and rates
Explore job opportunities
Communicate directly with Employers
Accept offers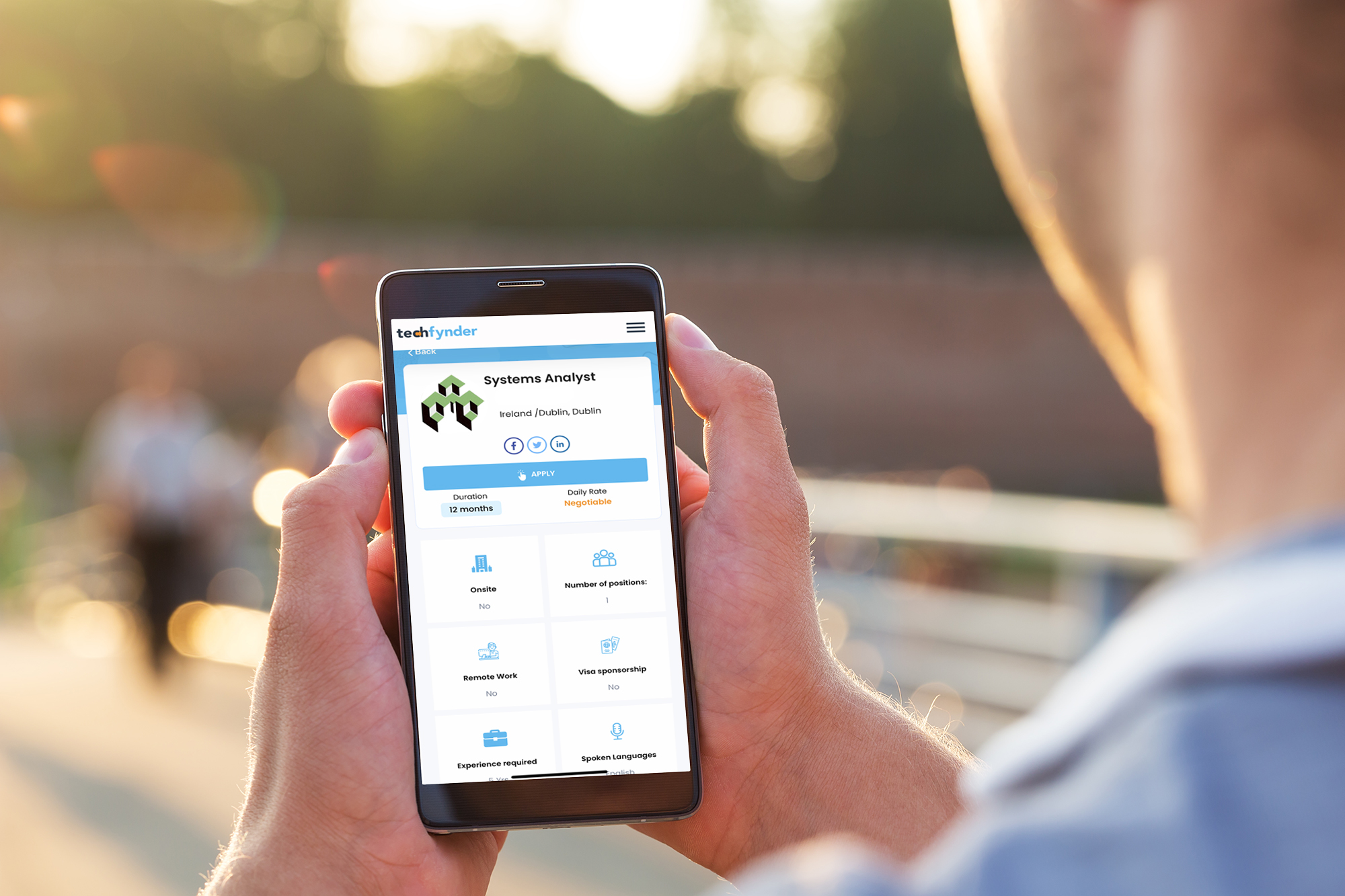 Complete Solution
Techfynder speeds up the complete end to end hiring process by allowing you to search, source and hire. We make searching and selecting the right talent simple by providing a DIRECT solution for clients and candidates to connect with each other in a more efficient and effective way.
Get immediate sourcing results
A non-commission based hiring platform
Direct access to a global talent pool
An admin hybrid managed solution
Seamless Candidate Experience