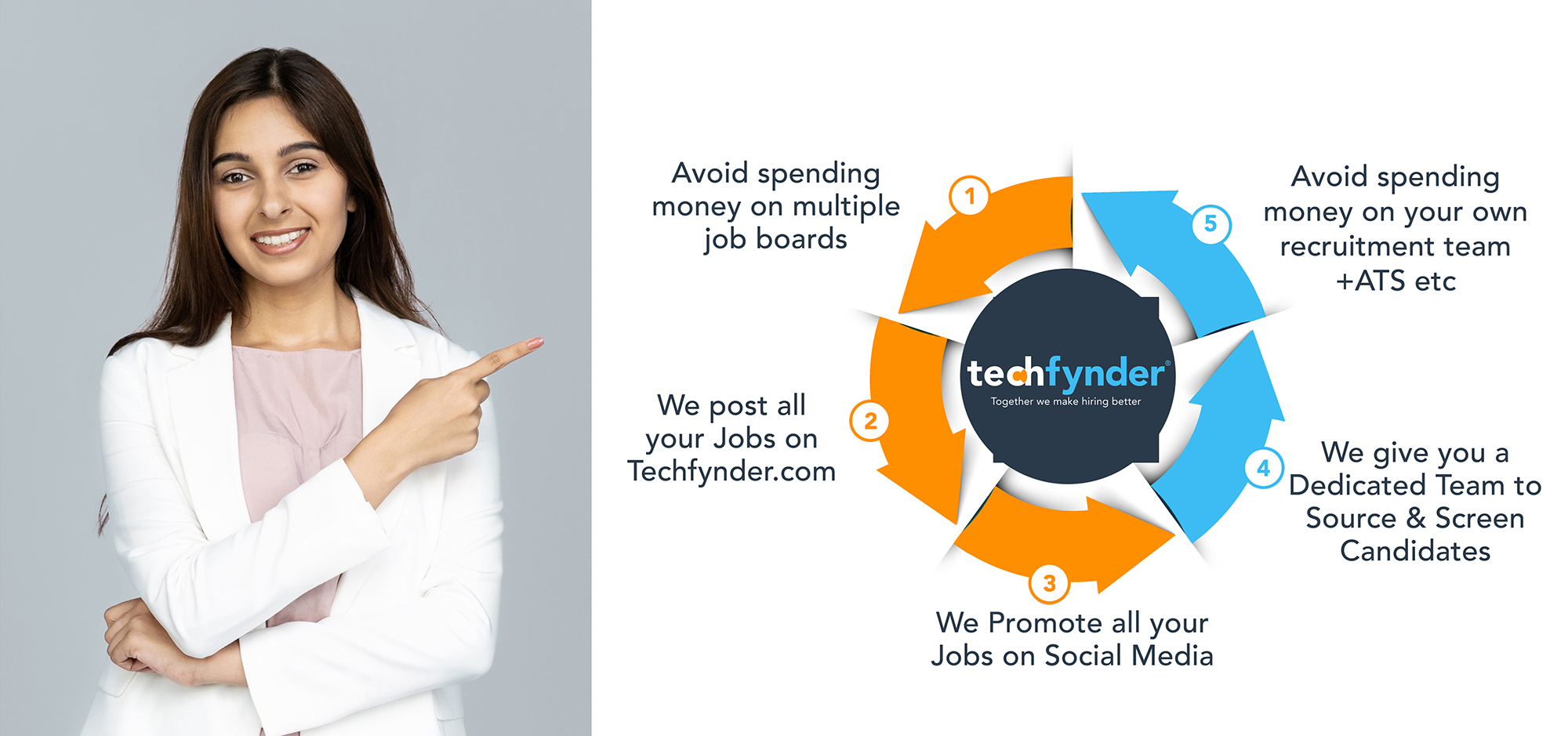 What is a Techfynder Strategic Hybrid Recruitment Solution
Our team will post your job requirements on Techfynder.com & give you a dedicated recruiter and account manager to source qualified profiles plus promote your jobs on social media.
Techfynder enables companies to find professional-quality talent globally, saving huge costs and bringing efficiency to the hiring process by applying the latest technologies like artificial intelligence and machine learning to the process. The Techfynder platform is an excellent place to be if you are looking for immediate results in your recruitment journey.
We work with large companies like Oracle, KPMG, HCL, NTT Data and TietoEVRY but also with small and medium sized businesses as well as startups.
Why we are unique?
We offer our clients direct access to a Global Talent Pool of Professionals in over 150 countries using a subscription.
Techfynder is the only Global HR Tech platform that allows businesses to contact and hire Professional Talent for their projects without paying any commissions.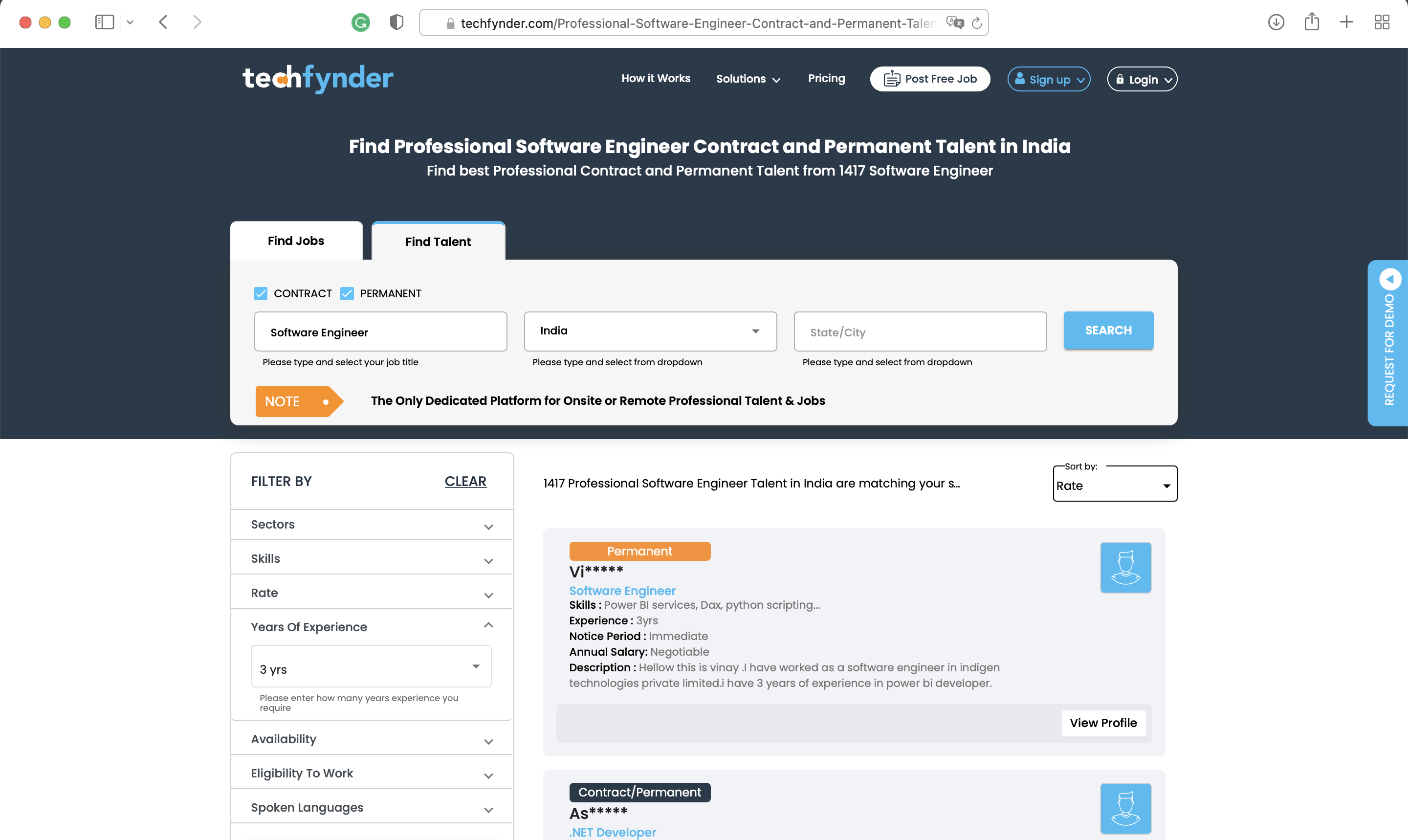 What comes with this License?
We will manage all the admin from sourcing, screening and delivering your requirements.

1. Evaluate job descriptions and salaries.

2. Place all of your jobs on the Techfynder platform so you can avoid spending money on multiple job boards, like LinkedIn, Monster, Indeed or Naukri.
3. We promote all your job postings across our social media channels to attract top talent.

4. We then source all candidates and you will receive a dedicated account, a senior recruiter and delivery manager.

5. We interview and pre-screening all candidates on specific skill sets to quicken the hiring process.

Avoid spending money and let us help your business grow.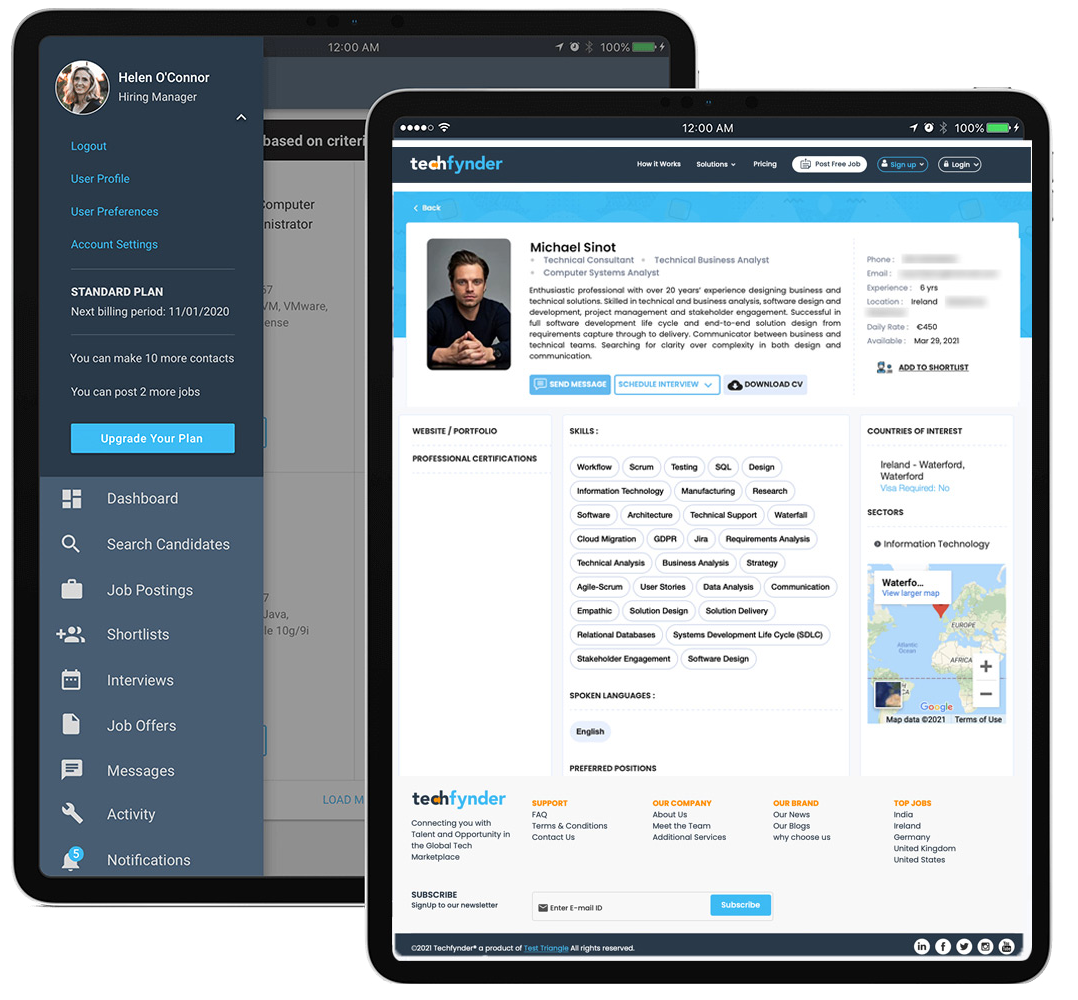 Commercials:
The Monthly cost of Strategic License depends on your location:

INDIA -

1,00,000 INR
EUROPE - €2,500
USA - $3,000
We offer bespoke services based on the above also.
Schedule a FREE Demo
Learn how we can help grow your business!